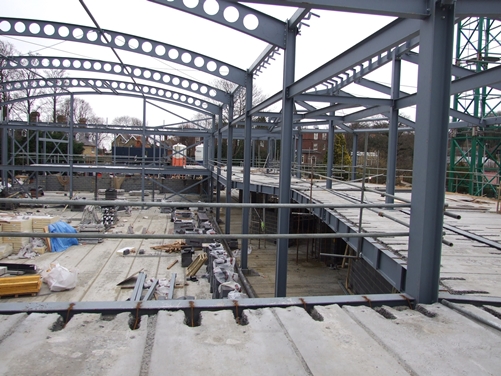 Gad's Hill Place, the former home of world renowned author Charles Dickens is to be transformed into a museum and world heritage centre.
The Grade One listed Georgian property where Dickens penned such classics as 'Great Expectations' and a 'Tale of Two Cities' is expected to attract visitors from across the globe.
Since the 1920s the building has served as an independent school and has seen a period of significant growth and progress over the last ten years- being named the country's top independent school by the BBC and The Times in addition to ranking eighth in the overall league tables.
With the successes of the last decade Gad's have been able to invest in the construction of a new school building, reopening Dickens' house to the public.
School Headmaster Mr. David Craggs said:
"While it is a real, and extremely rare, honour to be able to learn English in what was Charles Dickens bedroom, it's no longer practical for our growing number of pupils to use this building.
"I will miss the unique privilege of running a school from the great man's own study, but eagerly await the completion of the new school buildings as they will provide a cornerstone for future success and will be better suited to educating children in the 21st century.
"There will be better resources and facilities for pupils, with cutting edge technology and up-to-date learning rooms. We should all look forward to being in our new home by 2012."
Andrew Clague, of Clague Architects which has been deeply involved in the scheme since the outset of the project in 2006, said:
"The new school will set a milestone in creating exceptional educational space with unique features for this historic school.
"One of these being the all-day café space for staff meetings, informal gatherings and so on.
"When all is completed the school will have exceptional premises and the public in Gravesham area will have access to a house that 'creaks' with its Dickens' history.
"The architectural idea is that the school will always be closely linked with the mansion and it forms part of the key view on entering the school. The mansion environs will be cleared of buildings that spoil its relationship with the countryside and it will be available to the public."
Others involved in the new school project include Leo Hickish from Batcheller Thacker, Planning and Development Consultants.
Leo said:
"Having been involved in this project since its inception it is wonderful to know that building work will start soon on this major educational and historic development."
The heritage centre is due to open in 2012 to coincide with the 200th anniversary of Dickens' birth, giving the School's current and next intake of pupils the chance to learn in illustrious surroundings.
L.Kattenhorn and Partners ltd
Trading for just over 50 years, L. Kattenthorn and Partners ltd is a family firm primarily providing road surfacing services.
No job is too big or too small for the company as over the years they have done work ranging from private drive ways to football stadia and major supermarket car parks. Clients are greeted by a workforce that is full of experience and very knowledgeable about the industry.
Most recently L.Kattenhorn and Partners did tarmac work for Gads Hill School, which has recently embarked on a new school build.
When asked what the company prides itself on, Director David Kattenhorn, said:
"Delivering high quality product and completing on time are our chief objectives. We know that clients are pleased with our work as we often get repeat business."
Teampol
Teampol specialise in external wall insulation, anti-crack rendering, concrete repairs, cladding and light steel framing systems.
In the past the firm has carried out work on residential blocks, offices and schools, the latest project of which has been the new Gads Hill School build.
Working between July and August the firm has fitted the new school building with all external wall insulation.
Tomasz Talaska of Teampol said:
"Our philosophy is to provide the highest quality service to the customer satisfaction with a full value for money.
"We are working on parenting basis and are always happy to hear your opinions or suggestions. With a professional team of renderers you can get the required result safe and in time."