Experimental Cocktail Club (ECC) is fast becoming a leading name in the hospitality sector, with an impressive portfolio of venues which includes cocktail bars, a restaurant and a wine bar.
With venues in Paris, New York, London and Spain, ECC is certainly a group that is going places; providing delicious drinks, fine food and some of the best sites around the world.
ECC's latest site to open is Experimental Beach Ibiza, which launched in May 2013. Situated in southern Ibiza's Ses Salinas national reserve, the new venue brings all the best the island has to offer, from fresh local food, marvellous cocktails and sumptuous sunbeds to the perfect setting to while away the day.
The restaurant features locally sourced ingredients with a nod to the group's French roots. Chef Gerard Ortiz Arlandis – who is local to the island – brings his knowledge and passion for fresh fish to the menu, whilst the cocktails on offer are the creation of ECC's expert bartenders.
The interior and exterior of Experimental Beach Ibiza is inspired by bohemian vibes, blending pastel and muted hues to envelope the venue with warmth. The entertainment at Experimental Beach Ibiza is a twist on electro vibes and guests can take advantage of incredible sunsets each and every night.
Outside of the new Ibiza venue, ECC has an extensive – and growing – portfolio, which in Paris includes cocktail bars such as Experimental Cocktail Club, Curio Parlor and Prescription Cocktail Club, Experimental Cocktail Club Chinatown (London) and Experimental Cocktail Club LES (New York); a wine bar La Compagnie des Vins Surnaturels (Paris); and a restaurant Beef Club & Ballroom (Paris).
The first site to open for ECC was the Experimental Cocktail Club which opened in Paris during summer 2007, to excellent acclaim. Experimental Cocktail Club has been cited as one of the world's Top 20 bars by Bartender Magazine (UK), and has been featured in the New York Times, Vogue, Elle, Travel + Leisure, GQ and Condé Nast Traveller.
Meanwhile, the group's second site to open was Curio Parlor which is situated across the Seine, close to Notre Dame. Curio Parlor is the go-to destination for whiskey connoisseurs and has played host to private parties for the likes of Louis Vuitton, Lacoste and Grazia Magazine, amongst others.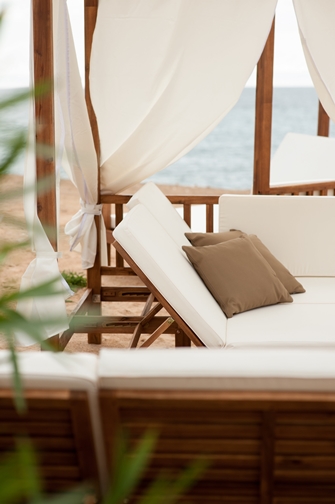 The Prescription Cocktail Bar, or Px as it is affectionately referred to, is located on the bustling rue Mazarine, and has become the darling of Parisian cocktail aficionados, food lovers and journalists. Meanwhile, hidden in the depths of Chinatown, Experimental Cocktail Club Chinatown is often noted as being one of the best bars in London, and has been since it opened in 2010.
In 2012, ECC launched its first American venture which is situated in the centre of New York's Lower East Side. The drinks menu at Experimental Cocktail Club LES is inspired by the history and traditions of the area, whilst the venue boasts the same attention to detail in its design that has become synonymous with the group.
Moving away from the cocktail scene, ECC opened its first wine bar – La Compagnie des Vins Surnaturels – in September 2011 at 7, rue Lobineau. The bar includes up to 400 different wines, alongside a scrupulously sourced menu which includes truffle ham, foie-gras pâté, truffle steak tartare, fresh burrata and bread from Poujauron.
Hot on the heels of La Compagnie des Vins Surnaturels, ECC opened The Beef Club & Ballroom in March 2012 in Paris. The Beef Club & Ballroom is an authentic Anglo-Saxon inspired steakhouse, with an extensive wine list and a beef menu sourced from Yorkshire.
Settled just below the restaurant, with an entrance all to itself, is Le Ballroom du Beef Club, which was designed by Dorothée Meilichzon, the critically acclaimed designer behind ECC's venues in Paris, New York and London. Le Ballroom du Beef Club features amazing cocktails and was designed to remain in keeping with the steakhouse above.
With all the above venues and more on the horizon – including the new Fish Club in Paris – it is not difficult to see why Experimental Cocktail Club continues to go from strength to strength.