Beginning life as a single London restaurant, Pizza Express has moved on immensely since its foundation in 1965.
With more than 420 UK restaurants and plans to add many more sites to its UK portfolio over the next five to ten years, Pizza Express continues to highlight the world's love for great tasting pizza!
Keen to keep Pizza Express at the forefront of the restaurant sector, the company continues to refurbish and refresh its existing restaurants, whilst at the same time taking on new sites, expanding its portfolio considerably. New sites include Pizza Express at The Fort in Glasgow; recently reworked sites include Pizza Express Bedford; whilst Hatch End and Lymington join the brand after previously operating under the Ask name.
Pizza Express certainly has an impressive portfolio of hundreds of restaurants and within this the brand occupies shopping centres, converted churches, old banks, medieval buildings and traditional high street units.
Gary Bluff Projects Ltd was the main contractor on The Fort site, situated at a popular location just outside the city centre of Glasgow. In just over 8 weeks the new stylish Pizza Express restaurant was developed, with brightly coloured decor providing customers with a light, spacious and cheerful dining experience.
Traditionally Pizza Express aims for the decor of each individual restaurant to pay personal homage to its surroundings reinforcing that every place the company visits has its own story to tell. A famous historical house near to this site provided inspiration for the artwork featured inside.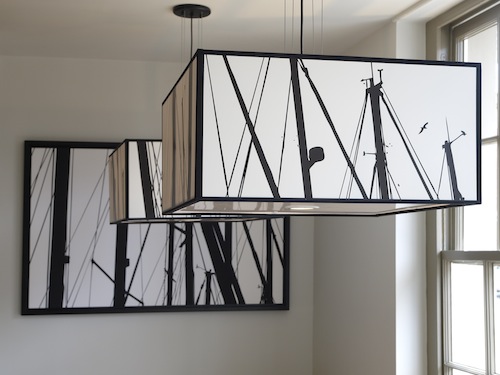 Speaking to Premier Hospitality about the development in Glasgow, Mark Standing, Design Director at Pizza Express explained:
"We are really pleased with the results of our new opening. It looks fantastic and is proving to be extremely popular with our customers."
Akorn Construction was the main contractor on Pizza Express Bedford, the site recently at the centre of an exciting new refurbishment. Speaking about this refreshing revamp, Mark Standing explained:
"This was one of our restaurants that continuously traded very well; therefore due to this heavy usage our facilities were looking slightly tired and were starting to have a dated feel. We have brought it into the modern era with our impressive new decor. The results have been exactly what we had hoped for with the restaurant proving to be even more popular than before."
Other recent developments include Pizza Express Hatch End and Pizza Express Lymington, both of which are at the sites of what were previously Ask Italians, a sister company of the Express chain. It was decided that providing a Pizza Express would ultimately prove much more fitting in these areas and be more beneficial for both the community and company.
Akorn Construction were again the designated contractors on these projects which oversaw the innovative redevelopment and revamp of these businesses. In total there are around eight 'Ask conversions' that have taken place across the country, demonstrating the popularity of this business and the power behind the Pizza!
Speaking about the 'Ask conversions' Mark Standing explained:
"One of the benefits of being part of a group is that we can assess our entire estate and, where we think a restaurant might trade better under a different brand, we have the ability to convert them. The work involved is very much the same as a refurbishment with just the kitchen needing a different set of space and facilities criteria."
Since 1995 Ireland has been the home of numerous Pizza Express restaurants, where the pizzeria trades under the name Milano. There are 14 restaurants in total in the Republic of Ireland, six of which can be found in and around the city of Dublin.
The latest developments here include the opening of a brand new venture in Blanchardstown. This latest restaurant is situated in a prime position at the entrance to Blanchardstown Shopping Centre, Ireland's largest shopping and leisure centre – proving to be a hugely popular and desirable destination. This new dining experience oozes a mature, sophisticated and stylish vibe, with the facilities to seat around 120 diners at any one time; an ideal stop for those busy shoppers needing to satisfy their appetite.
An existing Pizza Express situated on Dawson Street in the centre of Dublin is the latest in a string of modern refurbishments from the company. Commenting on further developments in the pipeline Mark Standing explained:
"We have a very ambitious refurbishment programme in place and well underway. We are looking at around 35-40 of our restaurants being transformed for our customers in the near future."
Pizza Express provides a unique setting for customers to get the most comfortable and enjoyable dining experience with every restaurant having its own individual personality. The one factor that remains constant throughout the sites is the deliverance of mouth watering, taste bud tantalising, exceptional Italian cuisine.
This is clearly a company that places high importance and takes great pride in the appearance of their premises with aims to carry out refurbishments every few years when possible. This successful, ever expanding restaurant chain consistently aims to ensure that their customer's surroundings are always as fresh and impressive as their food.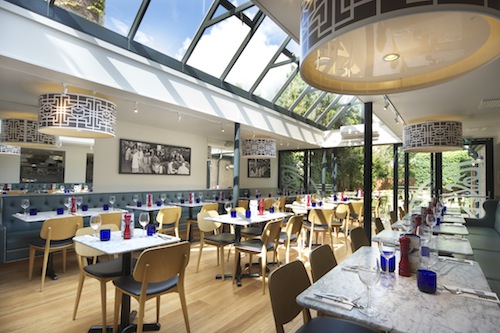 Speaking of his enthusiasm and positivity of what the future holds for Pizza Express, Mark Standing explained:
"We also now have a lot of developments happening on an international scale after opening our first restaurant in India. We can look forward to another four openings in Mumbai before Christmas. There is a lot happening and it is a very exciting time for all involved as Pizza Express continues to expand."
For more information on Pizza Express, please visit: www.pizzaexpress.com.