Compagnie des Vins Surnaturels Seven Dials is the latest opening from Experimental Group, the collective minds behind iconic cocktail bars, wine and restaurant establishments in New York, Paris, London and Ibiza.
The new location is situated in the heart of London's Covent Garden and offers its very own 'savoir faire' with its team of wine experts bringing the signature joyeux bordel to the London wine scene.
In addition to a stunning wine list, the new location also serves a lunch and dinner menu which takes inspiration from French flavours while incorporating ingredients from local British purveyors. The menu has been designed to pair exquisitely with the wines offered, giving dinners one of the best selections of food and drink in the city. Compagnie des Vins Surnaturels is also available for private and semi-private hire.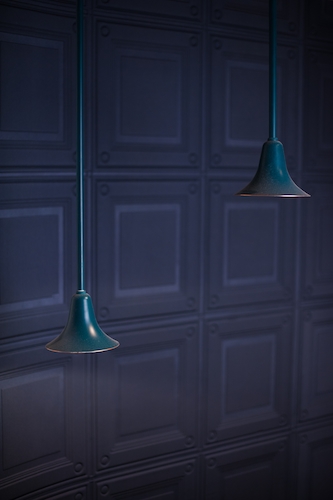 The dynamic wine list offered at Compagnie des Vins Surnaturels will change frequently due to the limited supply from small producers and has been developed by Nic Smith, wine director and sommelier for Experimental Group and Julia Oudill, sommelier for Compagnie des Vins Surnaturels. Diners can expect new and interesting references on a weekly basis, sufficient to keep even the most discriminating wine aficionados curious and asking for more.
Staying away from mainstream wines, the team has selected and continues to scour the globe for original wines made by small producers. The wines on the menu work in harmony with nature to bring clean and tantalising wines from hand laboured vineyards to the glass and include the smoky, deep and dense wines of Jean-Michel Stephan from Cote-Rotie in the Rhone valley.
The idea behind Compagnie des Vins Surnaturels is to bring to light the best and brightest of the winemaking world and to offer world-class nectars to dazzle the discriminating connoisseur as well as introductory wines for those who are starting their journey into this wonderful world. The list offers a large selection from international winemakers, from the Mosel vineyard in Germany, to the biodynamic winery of Hatzidakis in Santorini, Greece.
With such a fantastic selection of wine available, guests will need an equally tempting menu, which is exactly what is on offer at Compagnie des Vins Surnaturels. Dishes include truffled ham with toasted sourdough, crispy baby squid, espelette pepper and vinegar; and Burrata with pomegranate and pumpkin seeds.
 The new wine bar follows the same ideology that has brought much success to Experimental Group's other establishments including Experimental Beach, Beef Club & Ballroom and the Experimental Cocktail Club.
Experimental Cocktail Club is fast becoming a leading name in the hospitality sector, with an impressive portfolio of venues in locations throughout the world. Earlier this year ECC opened Experimental Beach Ibiza, which is situated in southern Ibiza's Ses Salinas national reserve.
For more information about Experimental Group's latest venture, please visit: www.cvssevendials.com.