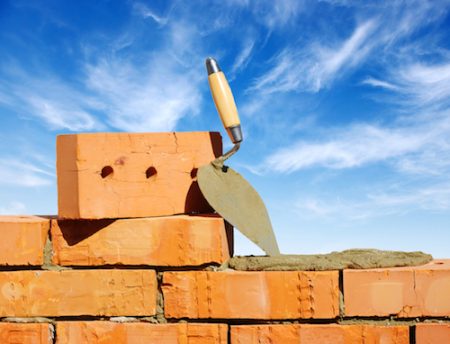 Based in Suffolk, Cocksedge is a leading building contractor specialising in construction works for both domestic and commercial projects.
The company has been in operation since 1939 and has worked on a range of schemes from colleges, schools and sport and leisure projects to housing and industrial and commercial buildings.
Cocksedge is divided into four divisions: construction, ABS electrical, ABS joinery and ABS mechanical. Each division allows Cocksedge to provide clients with the best level of service possible, whether that is constructing new buildings or installing industrial, commercial or domestic electrical systems.
Projects for Cocksedge have included Haverhill High School, Girton Pavillion, St James School Place and Cambridge Arts Theatre. Cocksedge has also been involved with a number of college projects including Queens College, Magdalene College and Sidney Sussex College.
A spokesperson for Cocksedge said:
"We are proud to be associated with many of the Cambridge University Colleges as well as a number of colleges across the East Anglia region. Some of this work has presented unique challenges to ensure the project is completed successfully. We work within tight deadlines, fitting in with college term times and provide a bespoke joinery service which our in house team provide. With our own directly employed workforce we can dedicate highly skilled labour to a project consistently producing high quality work that is on time and within budget."
Cocksedge has recently been involved with the Gonville & Caius project, a £3 million project to construct a new boathouse on the banks of the river Cam. Work began on the project in January 2015 and is scheduled to reach completion in June 2016.
A spokesperson for Cocksedge, said:
"As a Suffolk based company, established in 1939, we take pride in being an enviable business that is reliable, highly skilled and committed to delivering a service that is on time, to a high quality within budget. Our aim is to extend this reputation by introducing new ideas and skillsets for the benefit of our clients whilst having the flexibility and courage for innovation.
"We are proud to maintain long standing partnerships with clients who appreciate our commitment to quality and our proven ability to deliver projects to schedule and within budget. We have a proportion of repeat business. In addition, we have many new clients and we actively work with them on setting mutual objectives and shared goals as well as building productive and prosperous working partnerships.
"We've undergone a change of ownership recently and the team are looking forward to providing clients with an innovative approach to projects. Many of the new management team have decades of experience in construction and the related supporting disciplines. One thing clients can be assured by is that Cocksedge are still passionate about delivering on their promises."
For more information about Cocksedge, please visit: www.cocksedge.com.