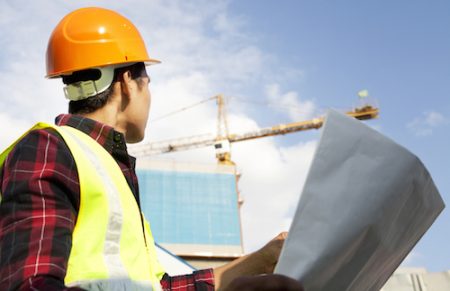 Baxall Construction is a regional contractor delivering new build, refurbishment, project management and design and build solutions across London and the South East.
The firm work across many sectors including the education, high quality residential, ecclesiastical, health, leisure and commercial arenas for public and private clients alike.
Formed in 1964, Baxall has grown organically over time to become the reputable firm that it is today, with a solid ongoing order book of both new and repeat business. The firm holds expertise in numerous sectors and as a result has developed an extensive and diverse portfolio ranging from the refurbishment of Grade II listed buildings to sustainable construction, meeting strict BREEAM and Code for Sustainable Homes standards.
Customer satisfaction and continuous improvement are the essence of Baxall's culture and as such, the firm regularly assess, audit and review how they are performing. Accredited to the ISO 9001:2008 Quality Standard, Baxall are focused upon delivering our buildings safely, sustainably, to time and budget with minimal disruption and to exceptional standards.
As an Investor in People and Equal Opportunities Employer, the firm's staff and their motivation are a priority. Baxall offer apprenticeships, work experience and local labour opportunities, with a strong focus on supporting the local communities and economies they work in.
Baxall are experts at offering clients a one stop service undertaking both design and build services on their projects. Baxall can undertake the design, planning, project management, and construction for any project providing the customer with one point of responsibility.
The firm are also skilled at carrying out the overall project management and leadership for clients, overseeing the design, coordination, procurement and costs of any given scheme. The multi-skilled contractor, when acting as a project manager, assist customers in the selection and appointment of consultants and specialist sub-contractors ensuring competitive and transparent costings in an "Open Book" arrangement.
Baxall have also embraced Building Information Modelling (BIM), which is now required to be used across a wide range of projects. The firm now has a robust strategy to introduce this initiative into its management process.
Senior members of the Baxall staff have been involved with BIM seminars and workshops to increase their understanding of the mechanics and benefits of BIM and now work with consultants and supply chain to progress collaborative working.
Modern Methods of Construction is also now necessary due to the upturn in work and depletion of traditional resources. Baxall recognises the need to be able to build smarter and more efficiently and so has spent considerable time evaluating different building systems and are now working with STREIF UK to provide high specification closed panel superstructures that can respond to all the requirements of technical architecture.
This type of delivery is currently being adopted in four education projects and is proving to be a value solution providing benefits in reducing costs and programme time.