Themed on the glamour of Italian-American gangsters, Badabing – a live music piano bar and grill with a spectacular interior – recently opened in Fountainbridge Square, Edinburgh.
Inspired by Italian owner Tony Pia's love of gangster films, the new venue was designed by Space I.D., with Waite Joinery as main contractors.
Tony Pia said: "I have always loved American gangster movies and there is nowhere else like it in the city, so I thought why not?"
Manager of Badabing, Julio Pianu, said the new venue is "a fantastic place" and "Edinburgh has not got this kind of vibe anywhere else!"
Julio said:
"I've worked in cocktail bars in Edinburgh and Italy before but not enough Italian hand gestures could explain this fantastic place. There's nothing too serious, it's quite laid back, relaxed and allows you to just chill out with live music seven days a week – what more could you ask for? Badaboom!"
Located by the Union Canal, the new bar is building on the success of a sister bar in Wishaw.
With a dramatic décor, which combines showground style lighting with plush velvet theatre style curtains, black throne style seating and images of famous movie gangsters, the 400-capacity bar hosts rat pack style live music nightly, served alongside American grill food.
The bar and grill is split across two floors with a private area available for booking and an outdoor balcony terrace with views of the Union Canal.
Downstairs there are seating areas, a stage and television screens showing gangster movies throughout the day and a dance floor for late at night. The venue incorporates different styled seating ranging from both enclosed and open booths, to larger tables for groups.
Chefs from La Piazza in the West End have created the menu around an American theme. Dishes include: 'Gottis" New Jersey Italian Dog – with peppers, onions, potatoes and chips; 'Nicky the Mouth's' classic bacon cheeseburger; 'Silver Dollar Sal's' chicken burger; and 'Jimmy the Weasel's' veggie burger. Then there's "Big Al's Mamma's Lasagne"; "Tony Soprano's Spaghetti Meatballs"; "The Badabing Chilli"; Bobby 'Baby Face's' Baby Ribs" and "Richie 'The Root's' Chicken Parm" – just to name a few.
Desserts include: "No Nose John's Nutella Cheesecake"; "Patty 'Muscles'' Profiteroles" and "Gaspipe Gary's Pannacott with fruit Coulis."
As well as some 'usual suspects', the cocktail menu also features a candy corner with sweet-inspired drinks from Drumstick lollies and skittles to the ever-changing cocktail of the week – who knows what you'll get!
Adams Joinery Ltd have been established since 1979. The company has a workforce of 50-60 personnel, with a head office and factory located in Leigh-on-Sea, Essex.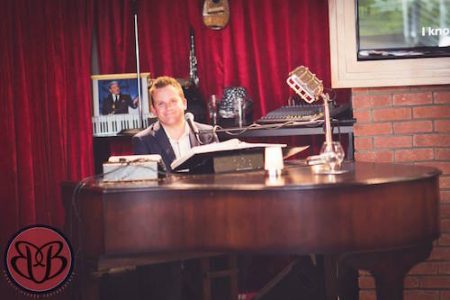 The scope of works undertaken included fast-track specialist shopfitting works, office refurbishment, museums, residential projects and high quality joinery installations.
The company's 24,000 sq ft joinery works is fully equipped with CNC machinery, polishing and spraying facilities.
Space I.D. was founded by three award winning directors from one of the premier European design agencies and offers interior design and architecture from a team with a desire to do things differently.
With the experience to match their creativity, the Space I.D. team tailor their expertise to the individual requirements of each client.
The company's core team consists of passionate and dedicated interior designers and architects. In addition to architectural consultancy work, the practice creates interior designs for bars, nightclubs, cafe and retail, food to go venues, hotels, pubs and restaurants.