A £1 million project to return Lartington Hall to its former glory is currently underway.
The Grade II* Listed building is undergoing an extensive refurbishment to transform the historic structure into an exclusive private hire venue. In addition to the extensive refurbishment works –which will all reception rooms, the ballroom, Grand Corridor and en-suite bedrooms receive a significant makeover – a new kitchen and washroom facilities are also being installed.
Commenting on the work taking place on the Grade II* Listed building, Lartington Hall owners, husband and wife John and Shona Harper-Wilkes, John, said:
"About nine years ago we decided to begin the search for a property we could use to start our next business. We viewed many buildings, up and down the country and by chance we stumbled upon Lartington Hall in June 2010.
"Lartington Hall dates back to around the 1600s and roughly every 100 years or so, the then owners carried out significant work on the house and grounds. This work has created a number of different styles to the building covering Tudor, Georgian and Victorian periods carried out by notable individuals of their time, Joseph Hansom (The Hansom 'Black' Cab) and Ignatius Bonami which in turn has created a lot of history within the site. Lartington Hall has a lot of very unique character and as soon as we saw it, we knew that this was the perfect place for us.
"We are refurbishing the property to as high a standard as we can and then moving forward we aim to make the hall an exclusive private hire venue in order for it to earn its keep.
"Around 90% of the building will benefit from the refurbishment in the first phase of works."
Work began on the restoration project in March 2012 with Phase One scheduled to reach completion in May 2013. Richard Pinkney is the main contractor on the project, whilst Kevin Doonan Architects is providing all architectural services on the project. Caroline and Nile Hardie, local archaeologists, are also involved in the project including the excavation works.
Mechanical engineering specialists TW Steam & Heating Services Ltd are installing the site's heating, plumbing and engineering systems.
TW Steam & Heating Services Ltd, Company Director, Alison Kirkham, commented:
"It is great to be involved with this project. For us it is easier to be involved right from the beginning as we can help with the design and we have been working closely with John about the type of boiler system to install, to ensure that the building remains heated for many years to come.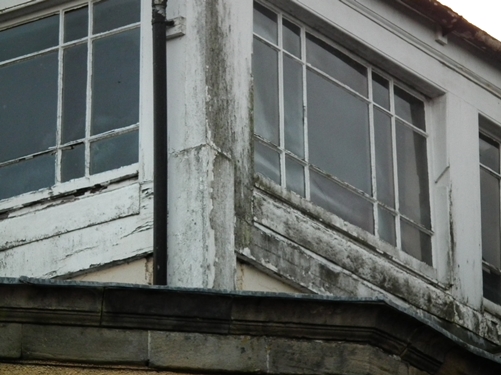 "My father was a founder of TW Steam & Heating Services Ltd, and I am very proud of the longevity of our business which has allowed us to be a part of a project like this."
Ornamental plaster restoration specialists Decorative Plaster Company are currently involved with the refurbishment works at Lartington Hall, including the restoration of the ball room ceiling, along with a number of key areas that required their specialist skills.
Decorative Plaster Company Managing Director, Barry Hunter, said:
"We have been in operation since 1926 and have completed work on most of the prestigious projects within the North East. We always take pride in our work and we are very proud to be associated with the work at Lartington Hall."
Inspire Commercial Kitchen Solutions Ltd is designing, supplying and installing the new kitchens at Lartington Hall, including the extract systems.
Inspire Commercial Kitchen Solutions Ltd Director, Chris Stoker, said:
"It is great to be a part of this refurbishment project. John is a great guy and this is a very prestigious site, so knowing that we are here, helping to transform this building, is fantastic.
"We have worked on many projects in the past and our aim is to always give the client exactly what they require to get the job done."
In addition to the internal work, external work is also taking place including the restoration and repair of the roofing, chimneys and guttering. All of the sash windows have been refurbished on the building and three window lights have been restored.
John Wilkes said:
"We have stripped the whole site back to the bare walls – literally so we can get a better understanding of how the building was constructed and therefore sympathetically restore it. We have had a lot of plaster work repaired and we have corrected numerous ornate parts of the building. Rewiring, plumbing and stone masonry works are also being undertaken, along with a programme of decoration works using heritage palettes by Farrow & Ball, Little Greene and Zoffany. The site also includes some stunning stained glass windows and these are also being sensitively restored."
John added:
"When we first looked at the building we could tell that Lartington Hall had once been a grand structure. It was also apparent that in its present state it was ready for its next stage of rejuvenation following the great work carried out in saving the building by previous owners, Robin and Clare Rackham.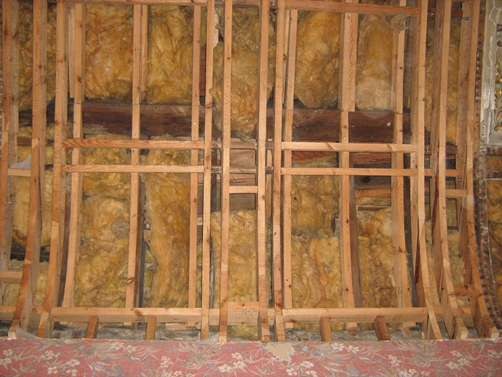 "From working on a similar site in the past we had gained some experience in restoration and repair so we knew that this was the right project for us. We are working closely with the contractors and I am project managing the overall project so there is someone on site at all times. This is quite an important building for the area so we have ensured that we use local skilled trade's people on the project whenever possible.
"Both Shona and I are very proud of the work that we are conducting on Lartington Hall."