Set up in 1839 by Henry Martin – who was later joined by his son John – H&J Martin is a well established construction company, tackling projects throughout the UK, Europe and Ireland.
The company builds, maintains, fits out and develops offices, shopping centres, housing developments and municipal buildings and over the past 174 years, has played a part in the creation of many landmark buildings.
H&J Martin's service is based on three key disciplines: innovation, responsiveness and accountability. Working with these core beliefs in mind the company strives to deal with solutions rather than problems, delivering projects to the highest standards.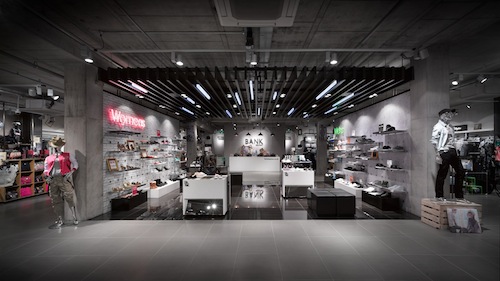 Such is the high level of dedication to the work; H&J Martin always strives to evolve with every job it undertakes, no matter what the size. Expertly trained staff continue to learn with each completed project and this has ensured that H&J Martin also benefit from repeat business.
Currently H&J Martin is involved with the Weavers Court project, Belfast Welcome Centre, Mount Stewart Restoration and Eton Manor in London. Meanwhile, recent completed works include the restoration of Guildhall in Derry and the fit out of the Catering Village at Olympic Park.
Commenting on the refurbishment of Guildhall, Billy Martin MBE, H&J Martin Chairman, said:
"This listed town hall was magnificently restored in time to be the centrepiece of the city's celebration as the 2013 UK City of Culture. Being able to play a part in this project gave all of our staff a great sense of pride and made us feel we were making a positive contribution to the success of the community.
"This sense that we are helping to build the future is what keeps us going through trying economic times."
Such is the breadth of work that H&J Martin conducts, the company also works with many high profile retailers, including JD Sports, ASDA, Primark, River Island, BANK Fashion and Next. These projects comfortably sit alongside schemes for the education and health care sector, including Appleton Academy and Bayview Day Care Centre.
Billy Martin, H&J Martin, said:
"H&J Martin is a 5th generation, family run, construction management services company. We build, fit and maintain buildings for clients across a wide range of sectors. A sense of family permeates through all we do and it informs our approach to training, skill development, sustainability and our commitment to partnership.
"We have a strong sense of tradition. We built the first building in Northern Ireland to be listed, the Belfast Opera House, as well as Belfast's imposing City Hall, and both of these buildings stand as evidence of our ability to deliver iconic projects. These tangible links to the past inform our on-going commitment to high quality construction, and our teams feel a real sense that we cannot let our clients down at any cost."
For more information about H&J Martin, or to view the company's impressive portfolio of projects, please visit: www.hjmartin.co.uk.