With six venues in South London, Renaissance is a small collection of pubs serving award winning ale, great value wine and mouth watering meals.
Launched in 2003 by three local lads, Tom Peake, Mark Reynolds and Nick Fox, Renaissance's focus has always been to present a friendly, welcoming pub which exceeds customer expectations.
Now in its tenth year, Premier Hospitality has caught up with Renaissance co-founder Tom Peake to find out a little bit more about what has made the brand so successful.
Discussing the development of Renaissance, Tom said:
"We opened our first pub, The Abbeville in 2003 and have expanded the brand ever since. In simple terms Renaissance is a series of six neighbourhood gastro pubs, with a broad appeal, making them ideal for family gatherings or as the perfect place to catch up with friends.
"Three of our sites were former restaurants which we transformed into pubs, whilst the other three sites we took on when they were quite rundown so that we could revitalise them.
"Our aim for Renaissance has always been to keep our pubs a step above most of the competition. We aim high with the look, the feel and the menu and are aware that the industry will continue to evolve so we need to evolve too."
Tom added:
"When we started we were keen for each site to be very individual, in fact the Renaissance name was more an umbrella term which we never really intended to be out there in the public domain. However it became apparent that customers were becoming more aware that our sites were connected, so we began engaging with joint marketing and linking up our websites, whilst at the same time retaining each pub's individual character traits to create a good balance."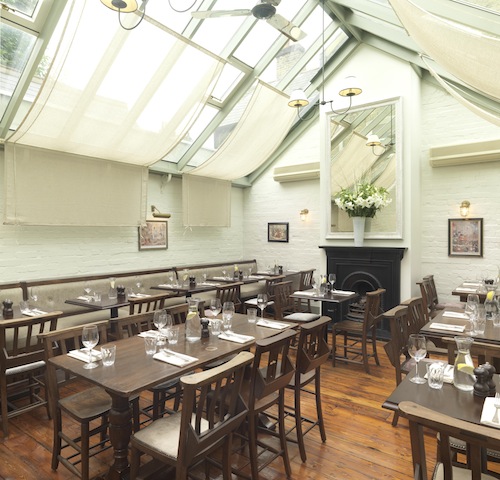 The first pub to open was The Abbeville, whilst The Rosendale is the most recent site for Renaissance, with pints being pulled for the first time in September 2010. Originally a Victorian coaching inn, The Rosendale is a landmark tavern boasting three gardens, two large private rooms and a children's play area.
The four remaining sites for Renaissance include The Tommyfield, The Stonhouse, The Avalon and The Bolingbroke.
Named after the first British fish and chip shop, The Tommyfield presents an ever changing menu which focuses on traditional pie and mash, premium beef and sustainable fish. Meanwhile, The Stonhouse offers up a modern European menu, with award-winning wines, cask ales and delicious cocktails.
The Bolingbroke takes its name from the Viscount Bolingbroke (1678-1751), a rather infamous local character, whilst The Avalon takes its name from the mythical island in the legend of King Arthur. Both pubs offer up a warm welcome, a great menu and a fantastic array of drinks.
Renaissance has been a key focus for Tom over the past decade and it is something which he is clearly very passionate about.
Tom said:
"We are always looking to grow and develop the brand and we have some plans in the pipeline for additional venues in the near future. The market has changed over the course of the last ten years and we are always quite selective about where we want to open the next Renaissance site, so our aim is always about growing organically.
"We are a little old fashioned in our approach, so whilst we are keen to grow, we are not necessarily looking to take over the world."
Tom added:
"I undertook a cocktail bartending course when I left school and working in this industry is all that I have ever known. I feel very fortunate to be involved in a successful business like this. I work with a great bunch of people and I don't know what I would do if I wasn't doing this. This has been a great ten years."
To celebrate ten years in the business, Renaissance has created its own range of drinks, appropriately titled TEN. The celebratory drinks range includes TEN London Ale, TEN House Red and White Wines and London Ten Gin.
For more information on Renaissance, please visit: www.renaissancepubs.co.uk.