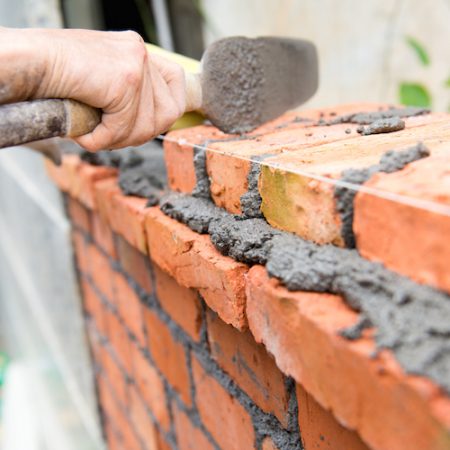 William Davis is a privately owned, family run business with over 75 years of experience.
Since their inception the firm has earned a reputation as one the most respected and trusted home builders in the Midlands; with a genuine commitment to care and quality.
The business is one of the Midlands' largest privately owned construction and development companies, who work in a range of market sectors delivering high quality properties. They work on the following projects; partnership housing, commercial development, urban regeneration, land and planning, general contracting and private housing.
The firm builds quality properties and offers customers outstanding after sales care and service, employing specialist trades people directly who are available whenever required.
Current sites include Blackbrook View in Shepshed, Cawston Chase in Rugby, Grange Park in Loughborough, Saxon Meadows in Lutterworth, Smalley Pastures in Smalley and Wrights Place in Keyworth.
William Davis prides itself on building houses that clients feel safe, comfortable and happy in for years to come. The company pays attention to the individual needs of each and every one of their customers.
Every William Davis home is covered by the National House Building Council Buildmark 10 Year Protection Certificate. This means every house has been built to the industry's highest standards. Also, over the years a great number of the firm's managers have received the NHBC Pride in the Job award in recognition for the excellent standard of their work and commitment to customer care.
The firm embraces the progression in the construction industry towards sustainable construction and is committed to minimising their environmental impact through continual improvement. William Davis has their own Code for Sustainable Homes assessors and an extensive knowledge of BREEAM enabling them to deliver sustainable buildings with improved efficiency, without compromising on value and quality.
Working together with clients and consultants the William Davis team adopt sustainable technologies and implement renewable energy systems such as solar power, photovoltaics, ground source heating and biomass heating to bring about dynamic solutions for the built environment. Their environmental policy reflects a strategy to minimise waste, make smart use of resources and engage our supply chain in recognising their environmental responsibilities.
They have also been presented with several 'Green Apple' awards in recognition of their success in sustainable development.
William Davis recognise health and safety management as a core priority for the business. The firm's highly qualified in-house health and safety team work closely with the production and site management teams to create a safe and secure work environment through continual improvement. Their best practice procedures provide a safe environment for all who come into contact with the firm – not only the workforce and customers but also the wider community and general public.
The property developers are a CHAS; Contractors Health and Safety, approved contractor and member of the British Safety Council. They also support the SSIP; Safety Schemes in Procurement forum and are actively involved in the HSE 'Working Well Together' campaign along with the Midlands Construction Safety Association.
The commitment and success of their health and safety department has been recognised by the British Safety Council who presented William Davis with the 'International Safety Award' in 2007 and 2008.