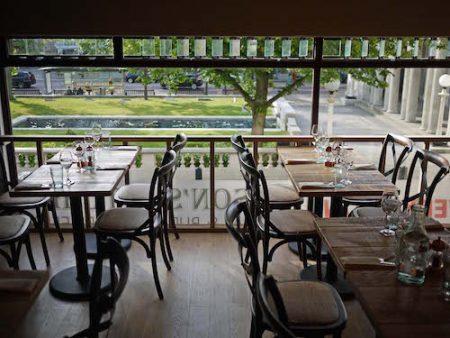 Wilson's Restaurants have opened their debut venue in Southport to provide diners with quality burgers, meat & fish dishes in the area.
Andrew Faux, owner of Wilson's Kitchen, is proud to have unveiled his new venture after three years of concept planning and is keen to offer customers a quality customer service experience, as well as the best meat and fish dishes available in Southport.
The venue, located on Lord Street, is situated in a first floor location in what was formerly the
Swiss Chalet and now boasts industrial, rustic interiors and space for 50 diners. Wilson's, which opens on the 12th June, serves sustainably raised quality meat sourced from around the world.
Premier Hospitality caught up with Andrew Faux to find out more about the new venue. Andrew commented:
"This concept has been under development for many years as I have worked in and around the hospitality sector for the past 12 years and so understand the sector.
"My business partner, Jayne Parkes, and I found a property in October 2014 and started refurbishment works from then on. The venue has been remodelled and transformed into an industrial, rustic venue boasting many brick and wood features.
"My partner and I came up with the design concept of the restaurant and commissioned Manchester based Décor Fusion to make our concept a reality. We also enlisted K1 Interiors as the main contractors for the refit scheme."
The venue boasts a number of impressive design features such as a wooden staircase with polished ceramic mosaic tiles, brick clad walls, scrubbed oak table tops, wooden flooring and innovative industrial style hanging light features.
The venue's menu provides a bold range of fresh hand cut meats with accompanying sides to suit all palates.  A range of chargrilled steaks, wild boar, venison and Iberico pork feature together with a selection of signature burgers, using a blend of seasonings, served in a Brioche bun topped with speciality cheeses and individual accompanying dips.
A selection of fish, vegetarian and vegan dishes for the non-carnivore guests are also available featuring as weekly specials together with a guest burger and guest meat dish.
The wine list boasts selected wines, handpicked to pair with the dishes. A selection of bottled lagers and ales has also been selected to complement the meals.
Andrew added:
"We chose Southport due to its population of diverse dinners and the town's success in sustaining a wide range of independently owned restaurants. This area is comprised of families and residents who desire simple and delicious food and is complimented by seasonal tourism that are looking for dining experiences to complete their visit to Southport. We are very much looking forward to serving all our new guests here at Wilson's Kitchen."
A passionate Andrew commented:
"The opening of Wilson's Kitchen marks the next chapter of my life and is extremely important to me. I am fulfilling a 10 year plan of having my own restaurant with this venue and am providing quality meat, burgers and fish with a seasonal menu that changes frequently."