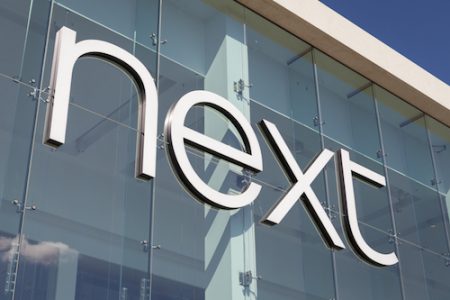 The Bracknell Regeneration Partnership ("BRP"), a 50:50 Joint Venture between Legal & General Capital (LGC) and Schroder UK Real Estate Fund (SREF) working in partnership with Bracknell Forest Council (BFC), has announced that it has secured a pre-let agreement with Next and River Island for its development The Lexicon Bracknell.
Next has taken a 10-year lease, bringing its stylishly designed and comprehensive fashion offer to a three level store of 27,600sq ft. River Island has exchanged contracts on a 10-year lease of a two level store totalling 11,200 sq ft and will provide shoppers the opportunity to purchase clothing and accessories from the popular young fashion brand.
The announcement follows the recent launch of The Lexicon Bracknell, the new identity of the 1 million square foot shopping and leisure destination in Bracknell Town Centre that reflects its comprehensive regeneration. The Lexicon Bracknell will act as a meeting place to positively transform how people live, work and socialise in Bracknell, from residents to young people, and businesses to visitors.
The Bracknell Regeneration Project commenced construction work in March 2015 and will be complete in Spring 2017. With over 64% of the scheme having already been pre-let, the new town will bring over 60 new stores and restaurants to The Lexicon Bracknell. In addition to Next and River Island, a new selection of shops and brands will be offered including Fenwick and Marks & Spencer, Primark and H&M, as well as Arcadia brands; Topshop, Topman, Dorothy Perkins and Burton.
Simon Russian, Head of Development Bracknell of Legal & General Property, said:
"The exciting pre-let to two of the UK's major fashion retailers perfectly aligns with the wider purpose of BRP to attract major fashion brands to The Lexicon Bracknell and we now have real leasing momentum in the scheme with still over 18 months to go before opening. Through partnerships with influential brands we are confident that the scheme will redefine Bracknell's identity and will provide residents and visitors a compelling shopping and leisure offer."
Steve Ardron, Regional Estates Manager at Next Group PLC, commented:
"We are pleased to bring our comprehensive fashion offer to The Lexicon Bracknell and are looking forward to opening our new store in early 2017, as part of one of the UK's most exciting regeneration schemes."
Mark Woodruff, Store Acquisitions Controller at River Island, said:
"We are excited to have committed to taking a new store and join other fashion brands that will be opening at The Lexicon Bracknell. We look forward to bringing our full range of fashion to Bracknell Town Centre in early 2017."