Leading developer, Morris Property has further strengthened its team with two new appointments to support its continued business growth.
Quantity Surveyor Richard Akers and Site Manager Dylan Parker have 32 years combined industry experience and are eager to bring their wealth of knowledge to Morris Property whilst working across a variety of the company's high profile projects and developments.
Morris Property offers the full spectrum of works from design and build to project management, partnership agreements to competitive tendering, with an emphasis on delivering quality.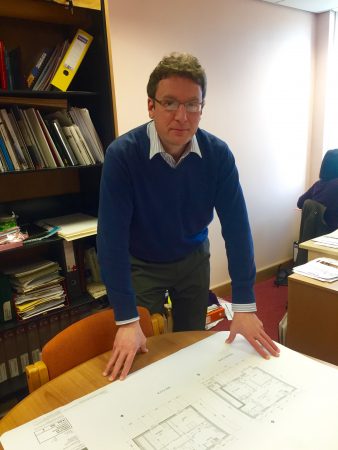 Richard Akers, who has 16 years' experience, joins the team having previously worked at Metrics Consultants and Pave Aways. At Morris Property, Richard will be working on key projects including the prestigious Beaufort Ridge housing development on the Mount and renovation of the Belle Vue Methodist Church in Shrewsbury.
Richard said: "I am delighted to be joining such a well-established and respected business. The breadth and range of projects at Morris Property really appealed to me and I'm looking forward to working on some exciting projects across the West Midlands."

Dylan Parker has also worked in the building industry for 16 years but spent two years volunteering in Honduras during his early twenties. As Site Manager for Morris Property, his role will be to manage the site teams and oversee works from start to finish. In his new position, he has been overseeing the refurbishment works at Whitehall Cottages in Monkmoor and has been working with Severnside Housing on the Glebe House project in Abbey Foregate.
Dylan said: "It is a great privilege to join a company who are so widely recognised and have such a presence in the heart of Shropshire."
Ian Galliers, Chief Executive of Morris Property, said: "We are continually growing the breadth of services which we can offer and we are pleased to welcome local talent and new skills into our team to ensure we meet and exceed the exacting needs of our clients."
Morris Property has over 150 years development and project management experience across a range of sectors from Commercial and Industrial, Housing, Healthcare, Civil and Groundworks through to Education and Ecclesiastical builds.